OW Genuss
About us
OW-GENUSS is a young company specializing in the production and sale of liqueurs and distillates. Since you can't enjoy these in a vacuum, we also have a large selection of bottles, glasses, corks and other closures to choose from.
The extensive range of more than 700 different items offers ideal combination options for your gifts. Of course, we can fill our liqueurs and distillates into almost any bottle and/or have them fitted with your own label. You are spoiled for choice for the bottle, cap, label and of course the content, whether for yourself or as a gift. For this we offer a special service in our shop, which enables you to put together an individual gift basket.
We also design the label according to your wishes or templates, depending on the event. Whether for a birthday, a newborn, a wedding or an anniversary - it will be something very special, we promise you that now.
Talk to us. We would be happy to help you to fulfill your wishes.
INDIVIDUAL - JUST ACCORDING TO YOUR WISHES
We look forward to hearing from you today.
Best Regards
Oliver Wittmer und Team
---
Our shop
Marktplatz 3
67146 Deidesheim
external view: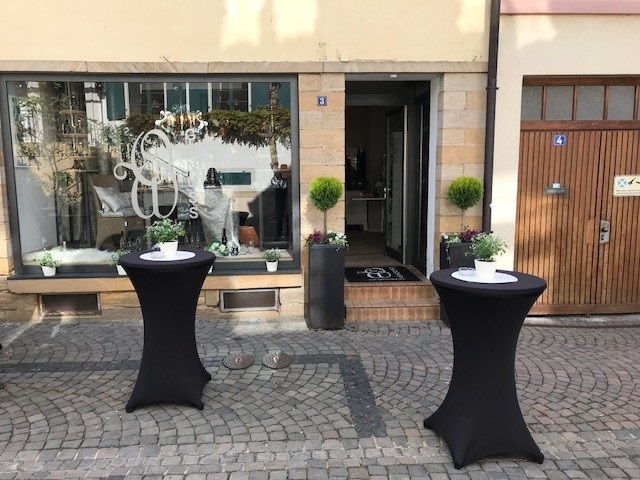 internal view: